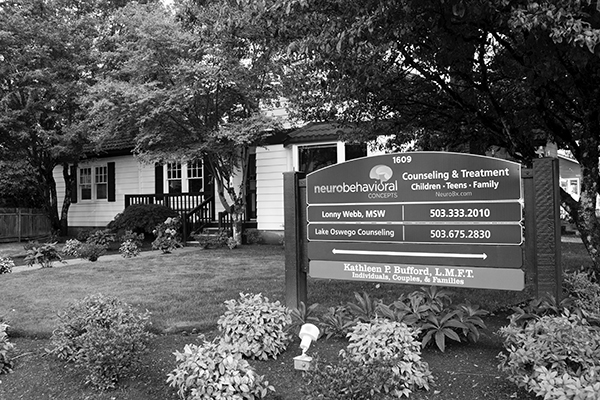 Neurobehavioral Concepts (we call it NBx) was started in 2007 after Lonny left almost 20 years of State Government work and shifted to consulting with smaller organizations, individuals and families. Over the years, the needs of the families with whom we worked grew and we were ready to grow right along with it and we began to add to our network of exceptional providers (psychiatrists and psychologists, developmental pediatricians and nurse practitioners not to mention other therapists and counselors). In 2012, we purchased a cool space in the Village of Willamette, West Linn, Oregon to ensure that we retained the small office feel and discretion for our client families.
Our mission is to reach as many individuals and families who struggle with mental illness, neurodevelopmental disabilities and conduct or behavioral problems who are in need of hope, help and support that we can.
We founded NBx with the intent to provide individuals and families with high-level, effective treatment within a context of human contact when they need it. Because NBx accepts no direct insurance payments, anyone can qualify for our services and there is no restriction on how long clients can participate. We are not required to give our clients a diagnosis in order to work with them. We are able to work from a collaborative, faith-sensitive, strength-based model that acknowledges the broader context of the challenges a client may be facing.