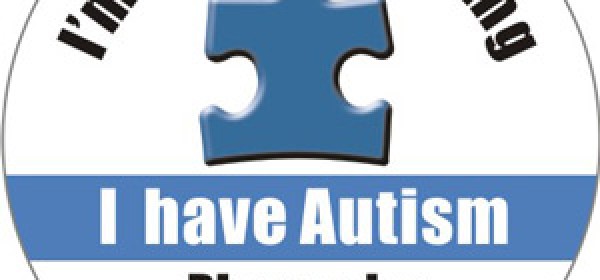 THE IEP: WHAT YOU NEED TO KNOW
With the school year fast approaching, FACT Oregon has scheduled several IEP trainings throughout the month of August! We are excited to announce that ASO is partnering with FACT Oregon and NWAF on an IEP training in Oregon City on Tues, August 28 from 6-9pm, at 519 15th Street Oregon City, OR 97045. (More details are in the list below.)
From this training: Understand the IEP and how it is developed, your involvement in the process, tips & tools for being your child's #1 fan and advocate, and questions and answers. Parents (and older children) are an essential part of the IEP team, and learning about the IEP process will help you advocate more effectively for your child. Parents shouldn't be the only ones at the IEP meeting who don't know the process!
List of upcoming IEP trainings:
August 27, 2012 (Portland)
August 28, 2012 (Oregon City)
September 10, 2012 (Beaverton)
For those who cannot make an IEP training, a good resource for reliable information on the IEP process is Wrightslaw. Here is a good place to start: What to do at an IEP meeting and Tips from an IEP Veteran.
ALSO, Notes from an Autistic Adult on "Rethinking the IEP" with "out of the box" ideas on how to make the IEP more effective. (Please note: some of the language used is PG-13)
Another great resource is OrFirst. OrFirst helps families navigate the special education system and understand their child's rights under the law. OrFirst specifically focuses on historically underserved populations, including families in Title I schools; families entitled to free or reduced price lunch; families with limited English skills, or familes with other barriers to accessing the special education system. OrFirst works primarily in the Portland metro area. But, if you meet their criteria, contact them for assistance from anywhere in Oregon. For information on how to contact them, go to: http://www.orfirst.org/contact-us/.
Explore these articles and resources to make this back-to-school season the best one yet:
7 Tips to Make Back-To-School Easier on Kids With Autism
10 Tips for Making Middle School Work for Kids With Autism
Anxiety, Autism, and Back-To-School
Autism's Back-To-School Anxiety
Strategies to Improve Sleep in Children with ASD- Parent's Guide
Child Friendly Healthy Diet
NEW! Portland Adult/Teen ASD Mentorship Program, in Hillsboro. For more information, please click here.
NEW! Support group for Dads, to be held in Gladstone.For more details, please contact ASO.
NEW! Online support group for Dads. For more information, please click here.
BACK FROM SUMMER BREAK:
SUPPORT GROUPS BACK IN SESSION!
Game Club (in Forest Grove). Held on one Friday per month, from 5:00 to 9:00 p.m. at Pacific University, Berglund Hall. For more information, contact ASO at (503) 636-1676 or 1-888-AUTISM-1
Support Group for Dads (in Beaverton), held on the 1st Sunday of each month, contact: http://arroautism.org/resources/support-groups
Young Adults with ASD (SW Portland) – meets on the 1st Tuesday of each month (except January, when it moves to the 2nd Tuesday), from 6:45 to 8 pm, at Portland State University, School of Education building, located at 615 SW Harrison (between SW 6th and Broadway), in Conference Room ED 202. For more information, contact Carol Markovics, PhD, at dr.carol@me.com
For a complete listing of support groups and activities in your region, please see the ASO website at: http://www.oregonautism.com/support/regional-support-groups/.

Lonny Webb is listed at AllTherapist.com