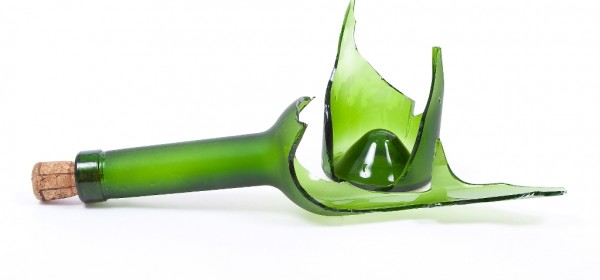 The MindWorks© Series:
Strategies for Understanding and Helping Individuals Diagnosed Alcohol Related Neurodevelopmental Disorders
NeuroBehavioral Concepts is pleased to offer a 1/2 day training with the objective of helping families, organizations and professionals better understand what Fetal Alcohol Syndrome is and what can be done to support people who have that diagnosis.
People who were exposed to alcohol or other substances in utero were formed in a toxic soup that can cause birth defects; some cases are diagnosed as Fetal Alcohol Syndrome (FAS) while more mild cases may be diagnosed Alcohol Related Neurodevelopmental Disorder (ARND). The effects of these disorders are lifelong, but do change with age. The National Institute of Health reports:
Toddlers with FAS may be:
hyperactive;
unable to follow simple instructions;
much too friendly, even to strangers; and
delayed in their development.
FAS in school-aged children may lead to:
learning difficulties, including problems reading;
difficulty paying attention;
behavior problems in the classroom; and
falling behind in school.
Some of the problems that teenagers or adults with FAS experience are:
mental health problems;
inappropriate sexual behavior;
bad experiences in school;
trouble with the law; and drug or alcohol abuse.
Often we hear, "So what do I do about this, it is brain damage?"  In this seminar Lonny Webb, MSW will be presenting several effective, evidence based treatment strategies that he and other clinicians and researchers have found to be helpful to facilitate change in some of the most challenging cases.
Lonny has been helping individuals of all ages with a variety of emotional and developmental challenges for over 20 years and his insights and humor give us hope that there are approaches that work.
Learning Objectives:
Understand what happened during fetal development and better understand what symptoms indicate these diagnoses.
Better understand the strengths of individuals with FAS/ARND.
Understand the differences of individuals diagnosed with FAS/ARND and why that matters so much.
Take away several new approaches for how you might deal with the person in your life who is diagnosed with this disorder.
Learn how partnerships between schools, churches, clinics and even other parents can help.
You can sign up online and pay with credit card or mail in a check by clicking here.
When:
Wednesday October 24, 2012 from 9:00 AM to 1:00 PM PDT
Where:
Marylhurst University- Willow room
17600 Pacific Highway
Marylhurst, OR 97036
Cost:
The cost for this workshop will be $50.00. There will be additional steps and fees, if you seek professional (Social Work, Psychology, etc) CEU's. Includes morning snack, tea, coffee and handouts. Refunds will be awarded only if class is canceled by the host agency or if the registrant cancels at least 10 days prior to class. Completion certificates provided at the end of the day. This workshop is certified by the State of Oregon Adult Foster Care Training and meets the requirements for Child Foster Care Providers as well as other professions that require CEU's.
If you have any questions, please do not hesitate to contact us.
Kristine Webb
NeuroBehavioral Concepts
503 333 2010