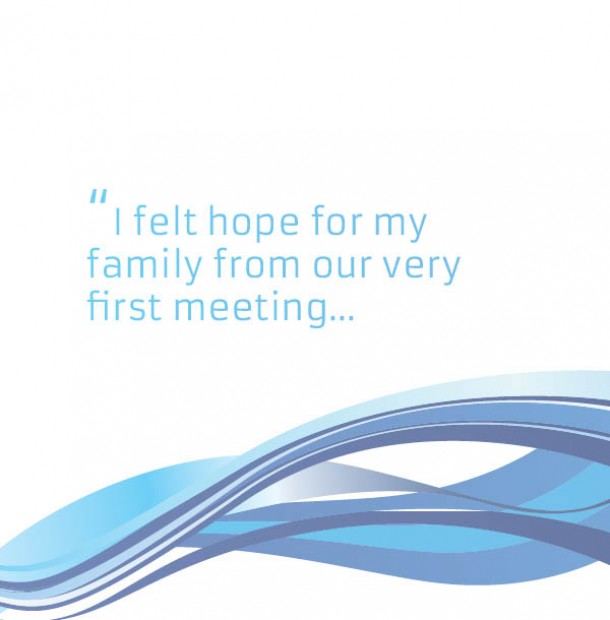 I felt hope for my family from our very first meeting.

I always felt listened to and understood.

I never felt any judgment, just help and hope.

It was hard work but we saw hope for our family like we hadn't seen before.

It feels like our whole family has made a dramatic turn in the right direction!

We've never had such a great advocate for our family before!

You might be asked to do some hard things, but trust the process! We did and our family is better for doing so!

After coming through the process I've found myself happier than I've been in a very long time!
Share the
project